Why is warehouse management software critical? For manufacturers and distributors, inventory management has a major impact on profit margins, cash flow management, customer service levels, waste reduction and product obsolescence, time-to-market and revenue generation.
The need to ensure proactive stock level visibility is at the heart of a distribution organisation, allowing you to minimise the risk of becoming Out of Stock (OOS) or at the least to pre-warn your customer so that alternative arrangements can be made without affecting their order pattern. Accurate knowledge about core products and core customers is essential to effective inventory management.
In a recent benchmarking report on demand management by Gartner, they discovered that only 17 percent of respondents indicated that they forecast at the stock keeping unit (SKU), location and customer planning level.
The packaged solution for warehouse management, WMS Suite by Prodware, fully integrated with Microsoft Dynamics ERP, streamlines inventory management for distribution, manufacturing and logistics organisations.
These sectors face challenges of overstocking, lack of stock, wasted time of drivers and pickers within the warehouse, and, overall, time consuming administrative processes.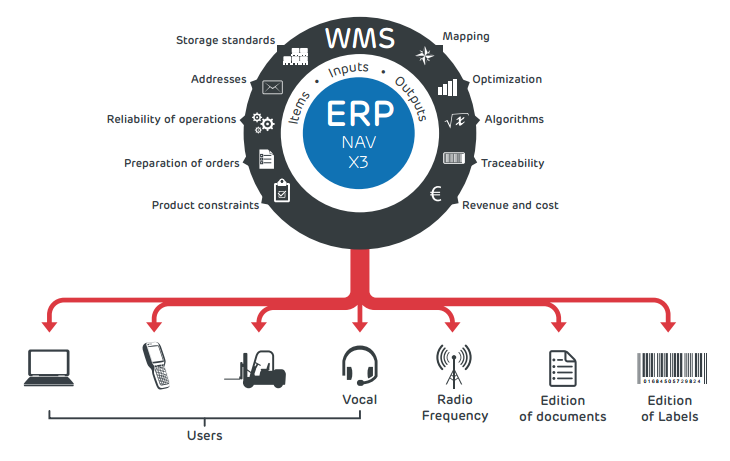 A cost effective solution that improves productivity through functionality that reduces training time for operatives, supports voice picking, improves picking accuracy, and gives businesses a ROI within 12 months.
Functionality of WMS Suite by Prodware - warehouse management software that works with Microsoft Dynamics
Address management
Management of items
Management of rights and resources
Transport management
Management of packing units
Reception management
Storage management
Picking
Shipment
Inventory and internal movements
Monitoring of business activity
Traceability
Radio frequency terminal
Management of warnings and alerts
Pre-invoicing module and logistic costs
EDI